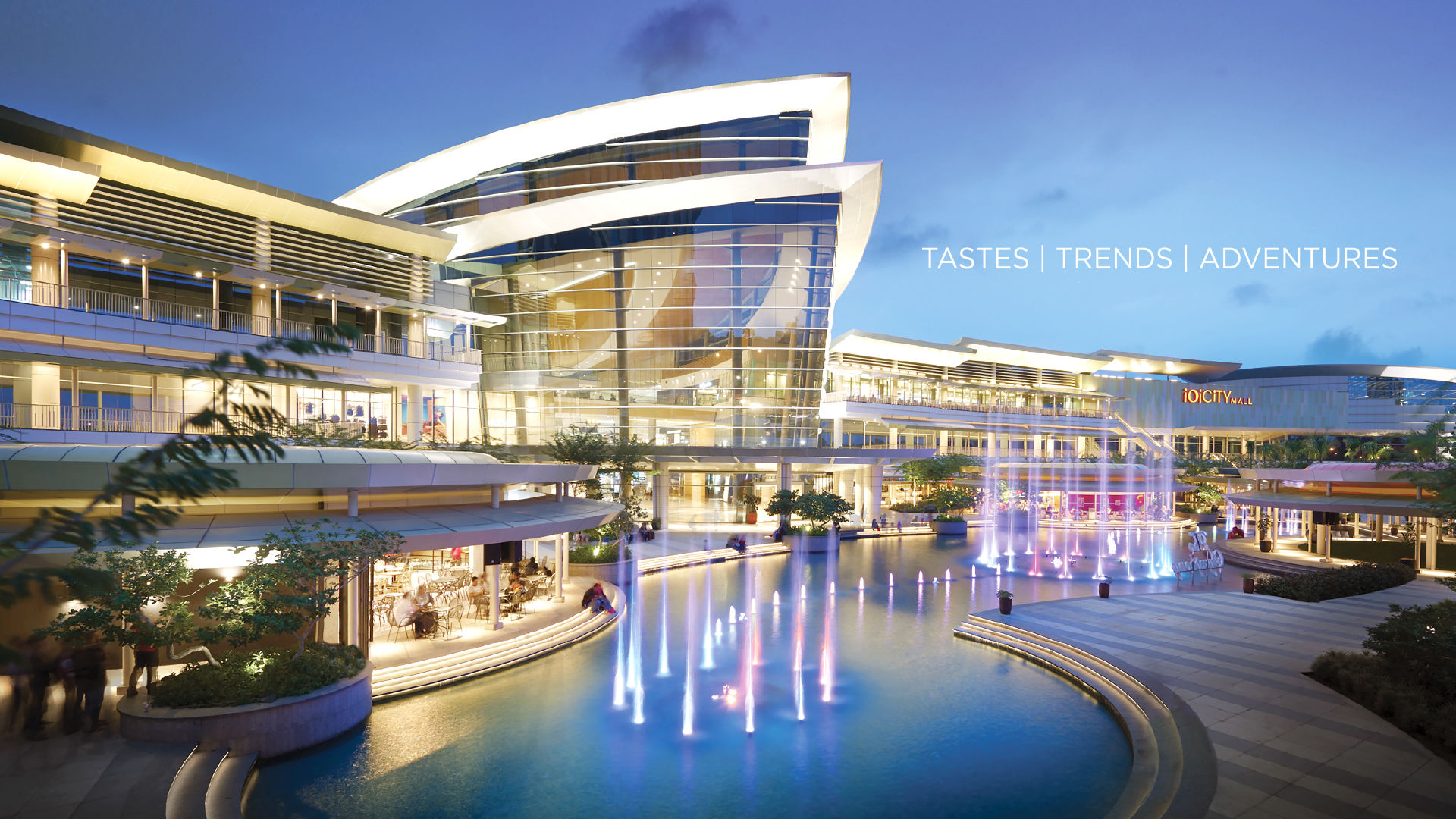 IOI City Mall is situated within the IOI Resort City and is a sprawling shopping, lifestyle and entertainment hub with hundreds of shops, cinema, indoor ice-skating rink and a theme park. Surrounded by lush greenery, the shopping centre also has colourful fountains and a great view of the sunset. They also offer an hourly shuttle service to and from the Serdang KTM Station.
Aside from the many shopping and dining options, the mall is home to an Olympic sized skating rink. The IceScape Skating Rink allows visitors to rent skates and go for a leisurely skate or play a lively game of ice hockey. The mall also houses an indoor post apocalypse theme park called District 21.
With so many shopping, dining and leisure option, there's always something for everyone to do.
District 21 is an indoor, post apocalypse theme park where visitors can enjoy a variety of challenges. Visitors first pass through a 2-step decontamination chamber where they are briefed and kitted out with protective gloves and non-slip socks. District 21 boasts of 11 attractions with varying levels of difficulty.
The theme park is also fitted with a number of kid-friendly rides, including a merry-go-round, scaled down rope obstacle courses and pedal go-karts. Parents can be assured of their children's safety as the theme park is well-equipped with auto delays and padded flooring while safety helmets, knee and elbow pads are provided for more challenging attractions.
Entrance fees are RM58 on weekdays and RM76 on weekends while admission is free for wheelchair-bound visitors and children below 90cm in height. Opening Hours: Monday – Friday 12:00 - 20:00, Saturday & Sunday 10:00 – 20:00
Opened in 2014, IceScape is recognised as the first and only Olympic sized ice rink in Malaysia. Ice skating classes are offered for all levels from beginners to professionals. Entrance fee is RM25 on weekdays and RM30 on weekends, school holidays and public holidays.
You can also rent a penguin figure for RM30 per hour for the kids to hold on to while they skate. Ice Scape also hosts performances and competitions if you prefer to watch instead.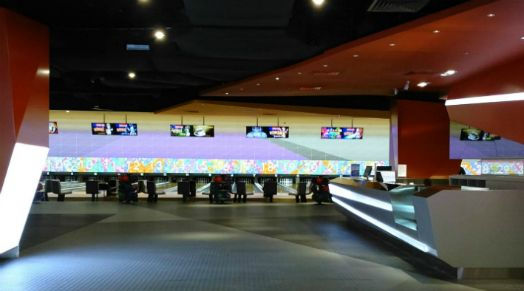 Wangsa Bowl is a bowling alley with great services and amenities. Clean and well lit, with top of the line equipment, the bowling alley offers great fun for the whole family. Aside from renting individual lanes, the alley also has fun events like moonlight bowling once a month and other bowling contests.
The prices start from as low as RM3.50 per game, but do refer to their price list for more promos. Wangsa Bowl is open everyday from 10:00 hours – 1:00 hours.
Fancy catching the latest blockbuster while you are in KL? Well, look no further, Golden Screen Cinemas offers the latest movies in a safe and clean environment with world-class movie experiences like THX Surround, 3D and the IMAX screen.
They also offer great snacks and drinks at their concession counters, so you can enjoy popcorn and drinks while watching the movie. The show timings can be checked beforehand on their app or their website.