Meetings & Events
Need to host a training? A team building? A top-level meeting? A launch event? A gala dinner? Worry not; we are just a call away!
Check out our half day and full day meetings and event packages for a great world-class, hassle free experience. You can also talk to our event specialists and let us help you create an event that dazzles and gets people talking about your brand for a long time!
Curate Inspiring Events
Millennium Grand Ballroom
The pillar less Millennium Grand Ballroom caters for up to 800 guests and is accompanied by a generous pre-function area of over 1,200 square metres that will inspire conferences or events.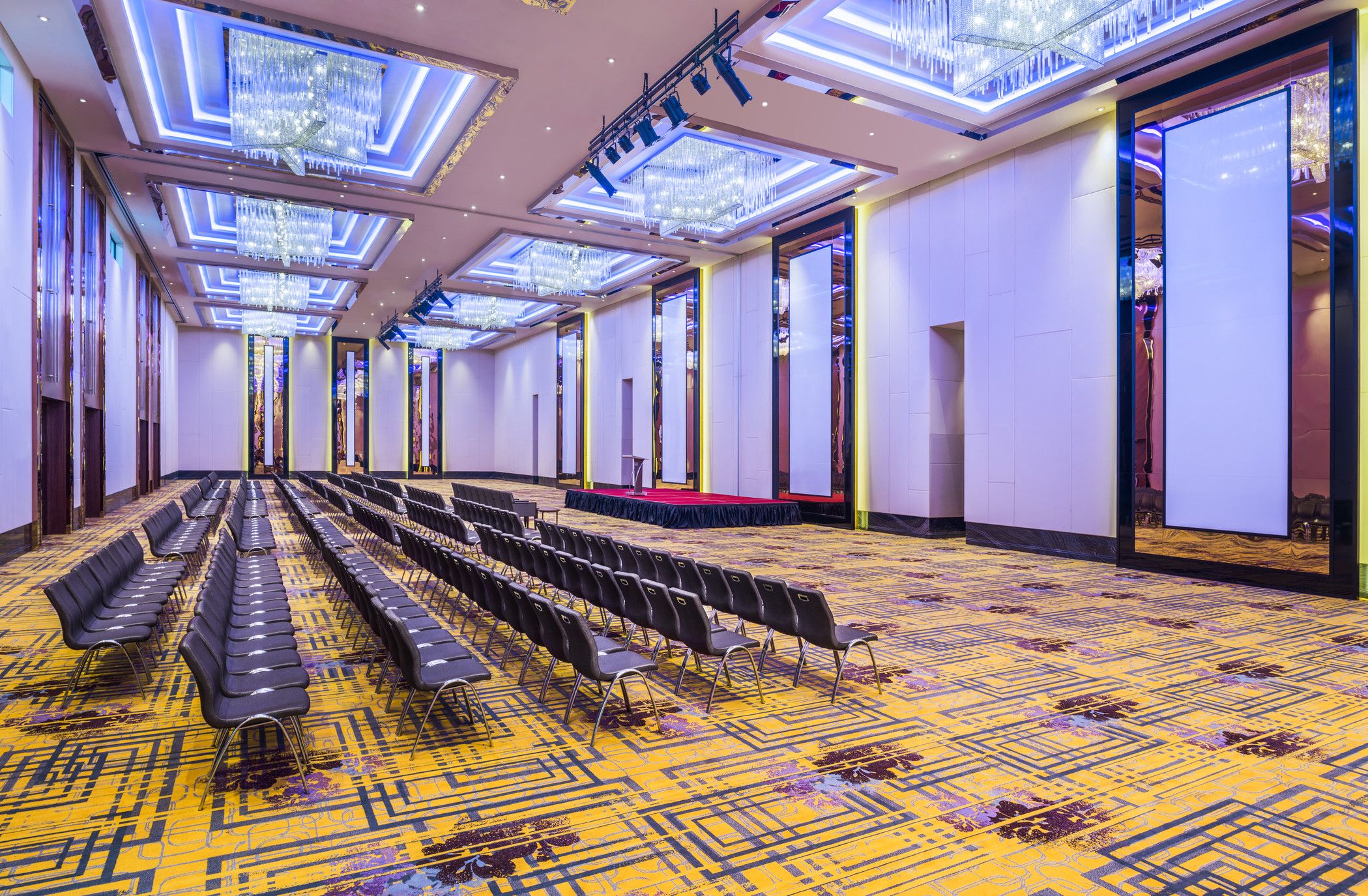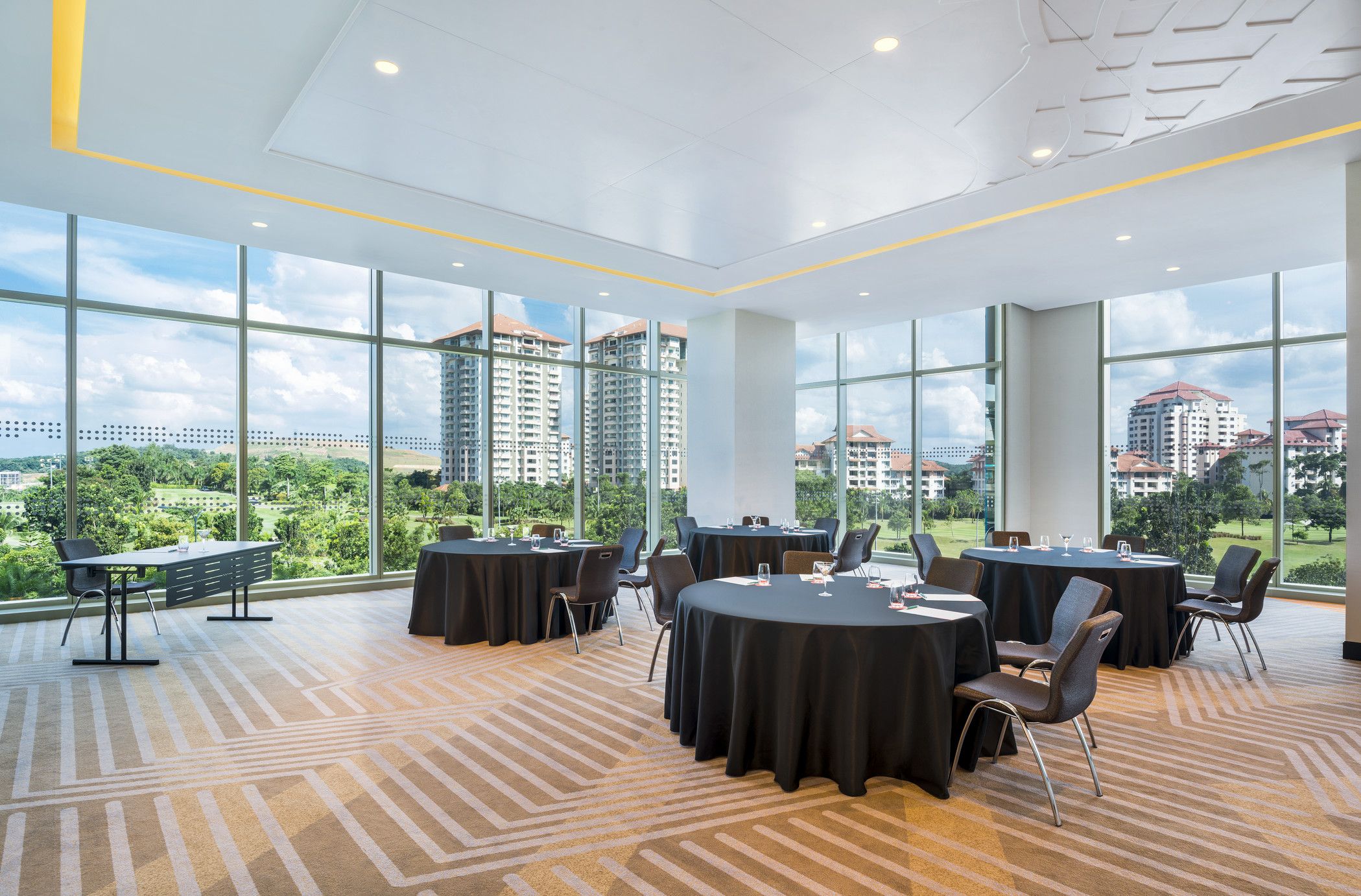 Unleash Energising Content
Meeting Rooms
15 small to mid-size meeting rooms across the second and third levels of the hotel offer abundant natural light and wireless broadband connectivity for a truly energising meeting.
Unexpected Luxury
Pre-Function Areas
1,200 square metres of generous pre-function areas give you comfort at every conference and meeting to guarantee inspiring and successful events at Le Meridien Putrajaya.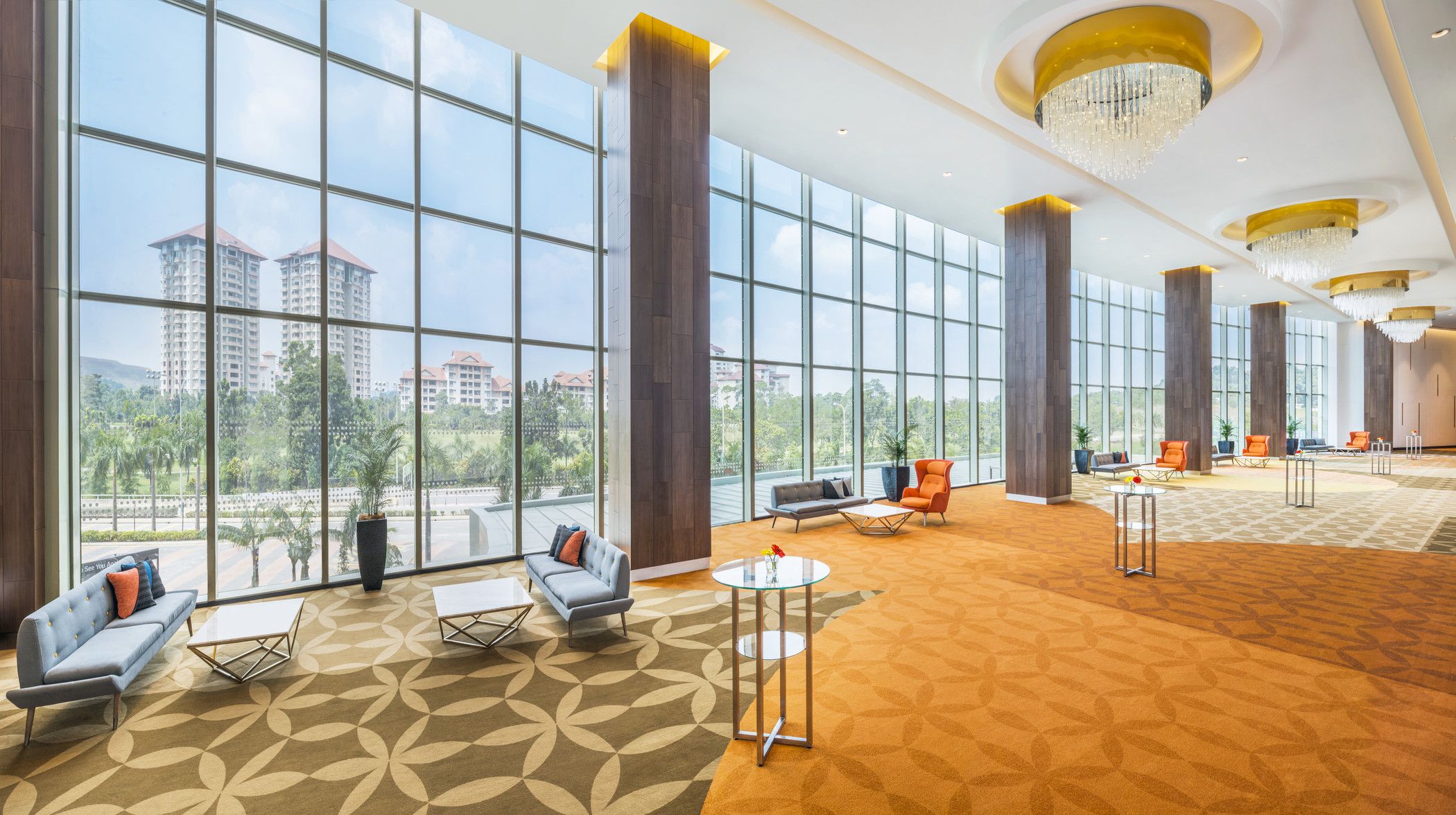 Floor Plan
Meeting Space
Dimension
(sqm)
Theater
Banquet
Classroom
U–shape
Millennium Grand Ballroom
905
800
680
420
–
Millennium Ballroom 1
452.5
396
320
210
78
Millennium Ballroom 2
452.5
396
320
210
78
Millennium 3
145
84
50
30
27
Gallery Room 1
196
100
60
30
30
Gallery Room 2
92
60
40
24
21
Gallery Room 3
89
60
40
24
21
Gallery Room 4
88
60
40
24
21
Gallery Room 5
88
60
40
24
21
Gallery Room 6
119
72
60
30
21
Gallery Room 7
66
48
30
18
15
Gallery Room 8
108
60
50
24
21
Atelier Room 1
100
60
50
24
21
Atelier Room 2
103
60
50
24
21
Atelier Room 3
98
60
50
24
21
Atelier Room 4
109
60
50
24
21
Atelier Room 5
82
60
40
24
21
Atelier Room 6
82
60
40
24
21